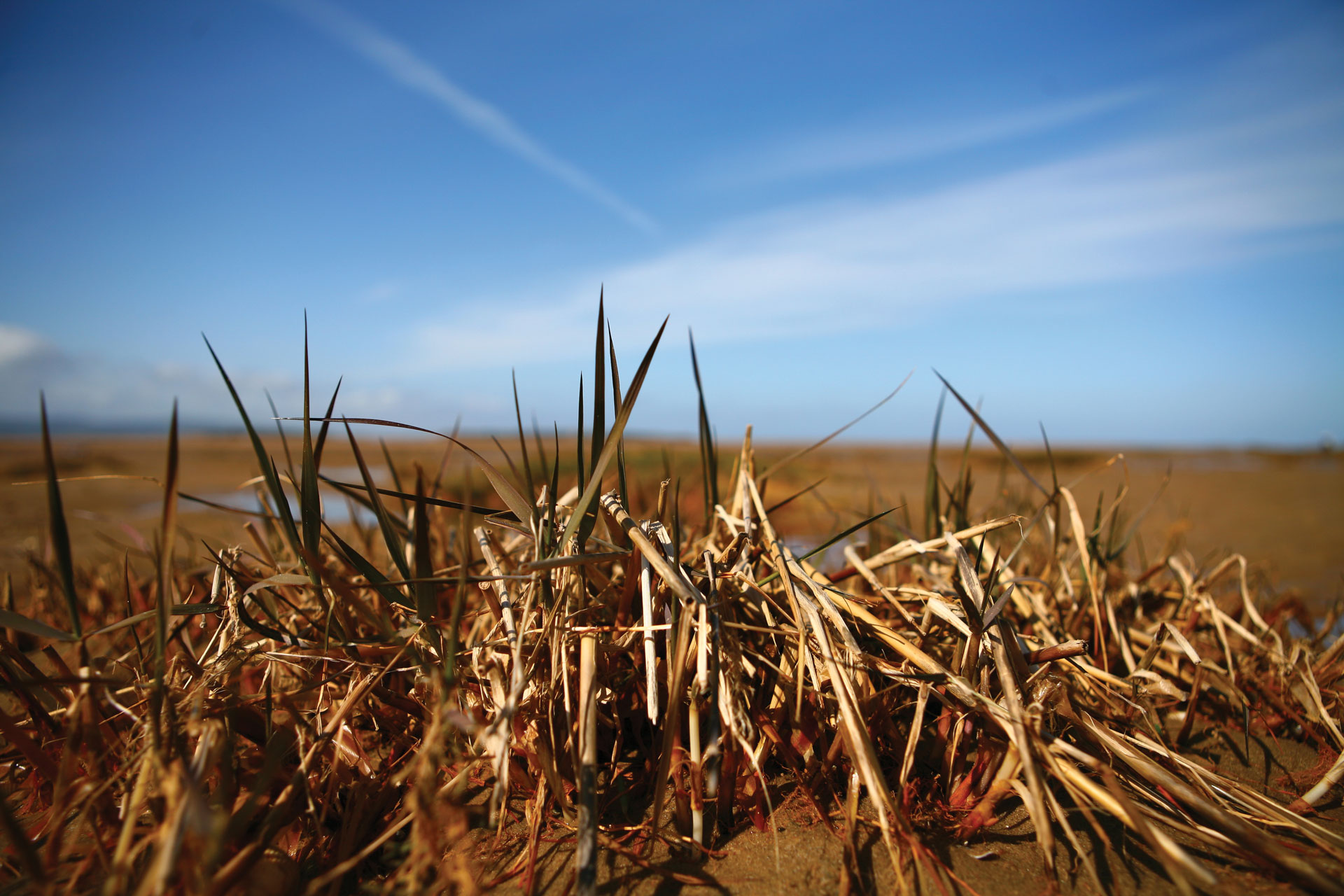 Concerns about the spread of Spartina anglica, and the control methods employed over many years, have been cause for much debate and a growing polarisation of opinion.
It is important to clarify that Spartina is only one of a range of species at Hoylake and in 2019 is much less common than in previous years.
Any control techniques must also be licensed by Natural England, who are responsible for the management of the UK coastline.
It is true that all around the British coast, the spread of Spartina has proved notoriously difficult to predict and control.
The 2004 English Nature report "Spartina anglica: a review of its status, dynamics and management" holds a wealth of important information about this issue.
The report states: "Of the cord-grass species found in England, the common cord-grass, Spartina Anglica, is most frequently encountered and it is clear that this species is now a permanent feature of saltmarsh ecosystems." ¹
Spartina alterniflora was originally introduced via the ballast water of ships travelling from North America to Southampton around 1870, and was first found on mudflats near Hythe. Its crossing with the native small cord-grass Spartina maritima resulted in the appearance of the common cord-grass Spartina anglica.
Initially, Spartina spread naturally, but by the early 20th century it was being widely used in reclamation and coastal defence projects. One of these was near Parkgate in the Dee Estuary in 1928.
In Lindisfarne throughout the 1970s, attempts to reverse the spread of Spartina have ultimately failed. Methods have included digging, rotoburying, hand picking and herbicide application.
––––
¹ English Nature: Spartina anglica: a review of its status, dynamics and management, 2004
By contrast, by the early 2000s at Bridgwater in Somerset, Spartina spread had ceased and even dieback was recorded, without the application of any control techniques.
These two environments are completely different, and despite much study there is still no clear consensus among experts on the reasons for spread in one place and dieback in the other.
Moreover, Spartina appears to be halting its spread in the South of England but is continuing to spread in the North West and North East. A clear understanding of why this is happening remains elusive, as is a universally effective control method.
However, local evidence has suggested that digging Spartina serves only to disrupt and spread the rhizomes, exacerbating the spread. For this reason, digging at Hoylake is not licensed by Natural England.
Rotoburying has consistently proven effective for only two or three years before the grass returns. Sediment conditions also greatly affect the efficacy of this technique. For this reason, rotoburying at Hoylake is also not licensed by Natural England.
Since 2010, the only approved control method at Hoylake has been the annual application of a herbicide; Monsanto's Roundup (Glyphosate).
Some call for more frequent spraying, but this would be more costly and still needs to be approved by Natural England, which seems highly unlikely.
Finally, raking is used closer to the promenade wall in an effort to clean and improve the aesthetic appearance of the beach, but its impact is very short lived indeed.
It also appears to exacerbate the problem of meadow and other grasses spreading, the removal of the saltmarsh pioneer grass Puccinellia maritima, would serve only to delay dune succession.